No Leg Lenny


Lenny has only one dream, he wants to go on the moon. Problem is, Lenny has no leg... But this will not prevent him from becoming a living legend. And to do so, Lenny needs the help of two things : a rifle, and a skillful player to guide him.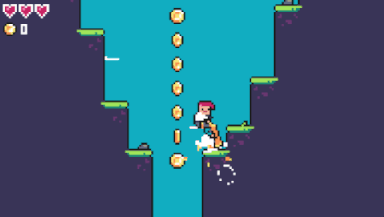 AIM with any stick or mouse.
SHOOT with A/X/RB/RT or left click.
I recommend using a controller.

A game made by ROBIN SIX for Juice Jam.




"8 Bit Epic GameBoy!" - by HEATLEY BROS.
"8 Bit Evil!" - by HEATLEY BROS.

Download