Pumpkin Slasher
Slash Pumpkins to increase your score and try to achieve the best one, but avoid the jack-o'-lanterns that wil slowly take your lives... until you die!
Pumpkin Slasher is the second game I made using the Pico8 console and a small and fun game I wanted to make for Halloween. It has been made in a few days, so there's no music, and I worked a lot on the feedback and game feel more than I worked on the game design itself (which is pretty simple)!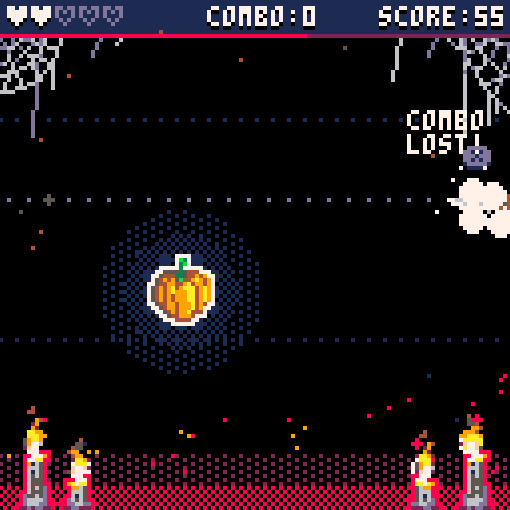 Some people have been following the game development on Twitter and it was really nice to get people reactions and feedback while making this prototype, so feel free to follow me if you want to see what I'll do next!

Thanks for playing, and stay safe!
Comments
Log in with itch.io to leave a comment.
great boredom burning game C:
I got a score of 311, and the game just stopped
it's a really good game tho, very fun and very addicting! :]
Same, got a score of 280.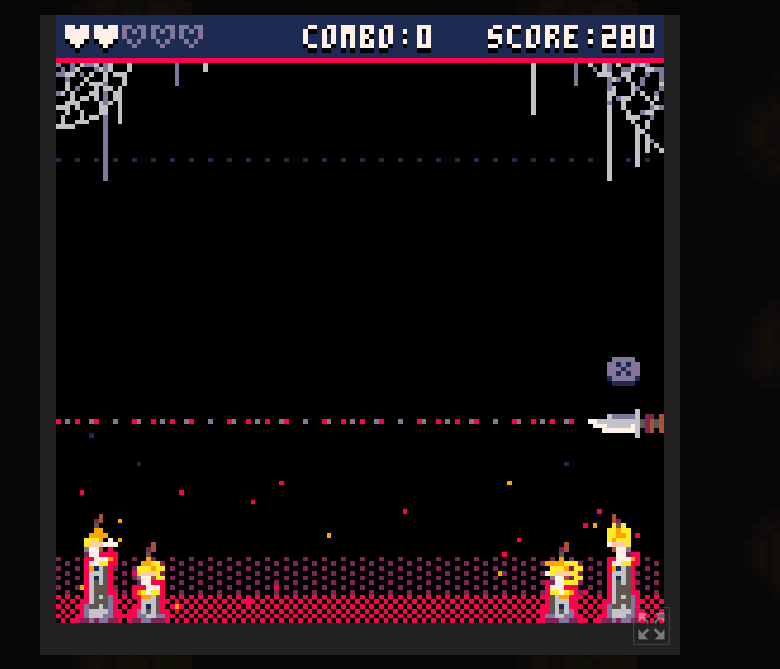 Score: 195, Pumpkin Smashed: 111, Highest combo: 10
Haha xD We talked about it, but to be honest we were not overwhelmed by ideas. We would like to do a second game but we won't do it if we don't have a great idea for it
Always wanted to slash pumpkins