Connect 4 Online
CONNECT FOUR is a 2 players game in which the players first choose a color and then drop tokens of their color in a grid. Those tokens fall down, occupying the lowest available slot within the column. The first player who forms a line of four of his tokens wins the game.

I made this game using the PlayerIO SDK, and it was a fun way to practice developing online game. I suggest you to play with a friend of yours and get both connected to some voice channel, so that you can easily create and find a room for you to play!

You can open a console using the F1 key, that will display some logs during the playtime, that you can use in case you have trouble connecting to the server, joining a room, or something else. Also, make sure to use the comments section to report me any bug or give me some feedback!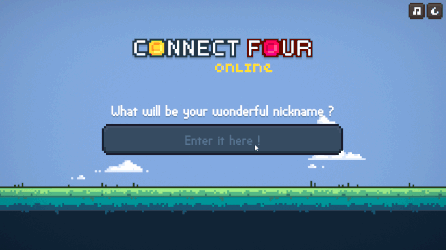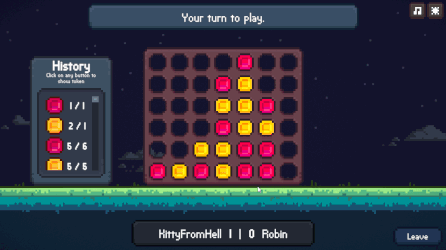 Huge thanks to the wonderful Eloïse who got destroyed many times during playtests!
Download
Download
ConnectFourOnline_Win64.zip
18 MB
Install instructions
Unzip the archive and execute Connect Four Online.exe.