90's FPS Prototype
A downloadable game for Windows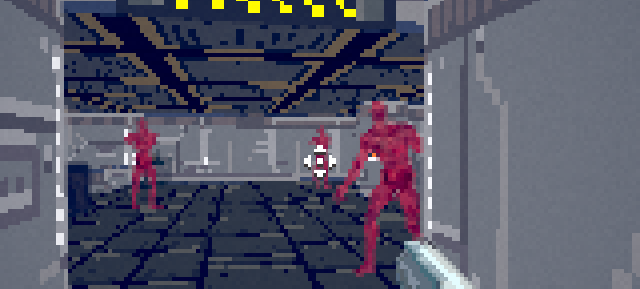 This is a game prototype I made in January/February 2021. I was looking for prototype ideas to work on, and ended up creating this first person shooter game. Though the game is unfinished and can have some issues, there's some storyline, an ending to reach, some kind of a quest and a few fun things to do.

Please keep in mind that I'm not working on this project anymore ! I would obviously like to receive feedback, but I'm not fixing bugs or changing anything about this game, even though it may be too hard and/or have some issues :)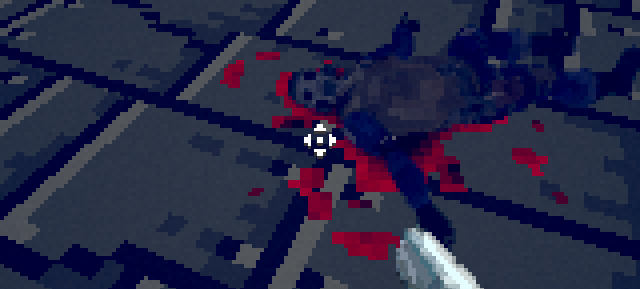 CONTROLS
WASD/ZQSD - Move
Left Alt - Crouch
Left Shift - Sprint
Mouse - Camera
Left Click - Shoot
R / Mouse Wheel Click - Reload
E - Interact
Escape - Options Menu
Install instructions
Extract the archive and execute 90's FPS Prototype.exe.
Comments
Log in with itch.io to leave a comment.
Какие системные требования ?
I'm not sure about the google translation of your sentence, could you maybe ask it again in english ? Sorry for the inconvenience haha
What are the system requirements?
Hm well I'm not sure but that's a Windows build of a fairly light game, so it should run on pretty much any Windows computer!
Really loved this game! Great level design! Simple mechanics really well utilised!
The game is f*cking awesome. It really does have somewhat that "old" feeling. The only thing I wasn't a big fan of is the enemy animations. Are those mixamo animations or something? It doesn't fit the game. Nevetheless, keep on going, it's excellent.
Thanks a lot for the kind words!
Animations indeed come from Mixamo, I didn't want to spend much time on it since I was only prototyping the game and I'm clearly not the best at 3D animation, but I completely agree.
However I'm not working on this game anymore, soooo those animations will stay as they are, sadly :p
Great work, a really solid base to expand on.
The characters blurry look together with the crispness of the rest of the graphics did feel a little odd I must say.
Thank you :) yeah there should be lots of thing I can enhance, but sadly I'm not working on it anymore !
Show post...

good prototype
This is so cool !
Although it is only a prototype, the game is very polished, with greats visuals and nice feedbacks (props to the bullet holes you can make on a wall, that's the kind of little details i love ! )
Very inspiring work, thank you for releasing it ! :)
Thank you for reminding me I had to post it :D
Glad you liked it, and you liked the details. You can actually shoot at pretty much anything and something will happen, that was one of my intentions with this project :)